10 Best Hotels to Spot Your Favorite Celebrities
10 Best Hotels to Spot Your Favorite Celebrities
There are over 7 billion people living on the planet. This means that the chances that you'll bump into your favorite celebrity are extremely slim. So, instead of waiting things to happen, it's better to start visiting places where your favorite celebs hang around. To help you along, we have decided to create a list with 10 Best Hotels to Spot Your Favorite Celebrities!
12
Trump International Hotel & Tower NYC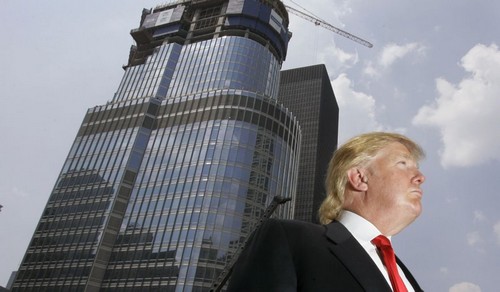 Located in the very heart of New York City, the Trump International Hotel a 52-storey high skyscraper, situated between the Broadway and the Central Park. Although the construction of the building started in the late 60s, it was in the mid-90s when Donald Trump got involved. The current President-elect wanted to make the skyscraper a residential building, but due to the zoning laws, only about 200 units could be sold as condominiums. The rest became a part of the Trump Hotel.
Staying at the Trump International Hotel & Tower New York is not cheap, but you get an impressive amount of comfort instead. In fact, every room in the hotel features a free Wi-Fi, iPod docks and 55-inch flat-screen TVs. The only bad news is that you probably won't spot too many A-list Hollywood celebrities since Trump got into a feud with most of them. Those include Beyonce and Jay-Z, both of whom actively supported Trump's archenemy, Hillary Clinton, during the 2016 Presidential Election.