10 Most Weird Looking Cars Ever Made
The cars that everyday people see and drive look very similar to each other. A bulky box on four wheels is exactly what most of us get. But if you love cars which are out of ordinary, few cars of this list might be your dream. These 10 cars certainly broke all the molds. Have a look at some of the most weird looking cars ever made.
12
10. Norman Timbs Special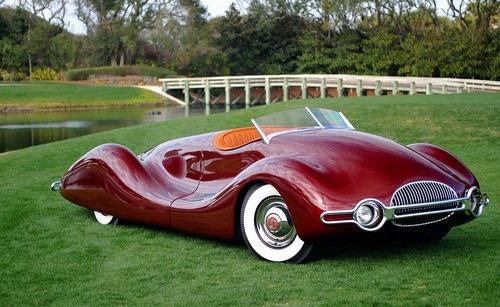 Norman E. Timbs was an influential engineer during 1940s who worked with Tucker automobiles. At that time, he took a project in his hands that would take over 3 years to get completed. The target was to build a vehicle which would be later known as Norman Timbs special.This car is one of the more elegant, streamlined and swooping custom cars ever created. The long front nose and slimmed down design without doors of any kind, make it one of most weird looking cars ever created.