Top 10 Highest Grossing Hollywood Movies
Every year a lot of Hollywood movies gets released. Some of them makes big profit and some fails miserably. There is a lot of craziness for Hollywood movies in the entire world. People love going to the movies and nothing is stopping them. Coming up with a great movie idea and getting people to pay to see it has been a challenge. All sorts of gimmicks have been used and to good use too. A great story, fine acting, doesn't mean a movie will make it to the big screen. Here is the list of  Top 10 Highest Grossing Hollywood Movies of All Time.
Top 10 Highest Grossing Hollywood Movies.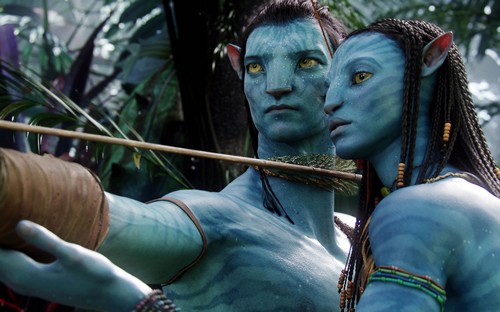 Avatar is a 2009 American epic science fiction film written and directed by James Cameron, and starring Sam Worthington, Zoe Saldana, Stephen Lang, Michelle Rodriguez, Joel David Moore, Giovanni Ribisi and Sigourney Weaver. The film is set in the mid-22nd century, when humans are mining a precious mineral called unobtanium on Pandora, a lush habitable moon of a gas giant in the Alpha Centauri star system. The expansion of the mining colony threatens the continued existence of a local tribe of Na'vi – a humanoid species indigenous to Pandora. The film's title refers to a genetically engineered Na'vi body with the mind of a remotely located human, and is used to interact with the natives of Pandora.
The film earned $2,787,965,087. Worldwide, it is top highest grossing film ever.