Top 10 Military Generals in The World
Alpha Coy is Bravo Coy! Let us forget about the "Charlie's" What I mean to say here in Military terms is that Alpha is bravo just like the one man who is the commander of the commando's in Military. We owe a lot of the victories to Army men, Soldiers and other Special Forces to the Generals who govern its operations. They are simply the brain behind the strategic aspects that the different rankings in Military under the General will abide by. The General simply means almost in charge or authorized in everything in terms of where the Military is concerned and is basically on all jurisdictive levels other than everybody lower than them, they are the highest in command and authority. Having this amount of privileged power is bound to turn a Good solider into a war on wheels and it takes the most stable and strongest of mindsets to be a General and to stay General regardless of their representative countries or forces. This is a compilation of the Top 10 Military Generals – the best Military Commander Generals in Military History based on their reputation, rankings and abilities etc.
13
Volker Wieker (Germany)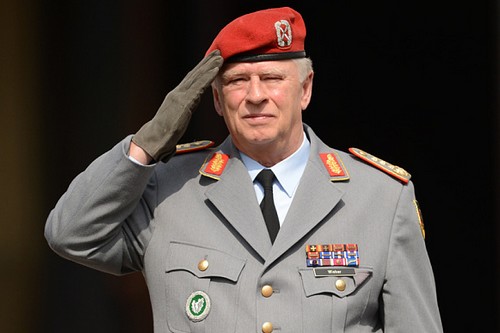 Germany as we all know it has had its fair share of commanders who have run it to the dogs it seems and by this were talking specifically about Hitler and Nazi Germany. Germany has been made super notorious for its Nazi history, common knowledge to the world. While nobody actually speaks about the greater good and the men of honor of Germany to introduce the topic of Top 10 Military Generals of military history, Volker Wieker has a record of climbing a rank ladder In his career which spanned a duration of 36 Years of his life from 1974 – 2010.
While most would give up, Volker has certainly pushed boundaries beyond his own expected horizons in order to get to the highest point of his life, regardless of where he started from, this is purely an inspirational success story as within a span of 36 years, most would have either gotten shot or worse, lost their lives in the process.